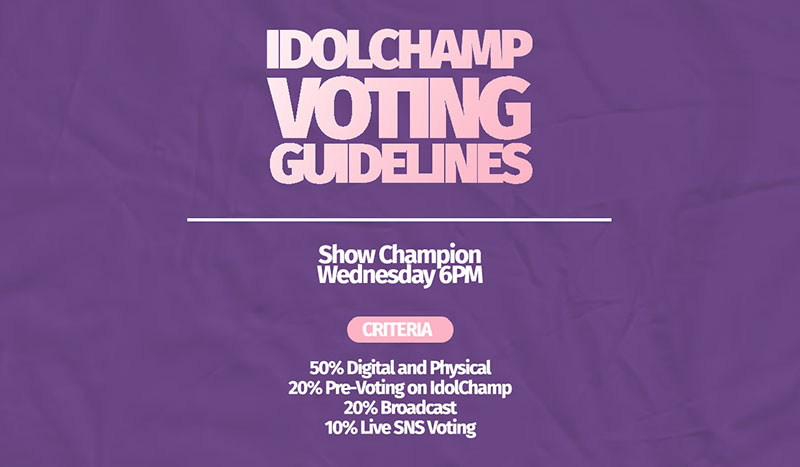 SIGN UP / LOG IN
Sign up or Login to Idol Champ with your Google, Facebook or Kakao account.
Proceed as shown in image.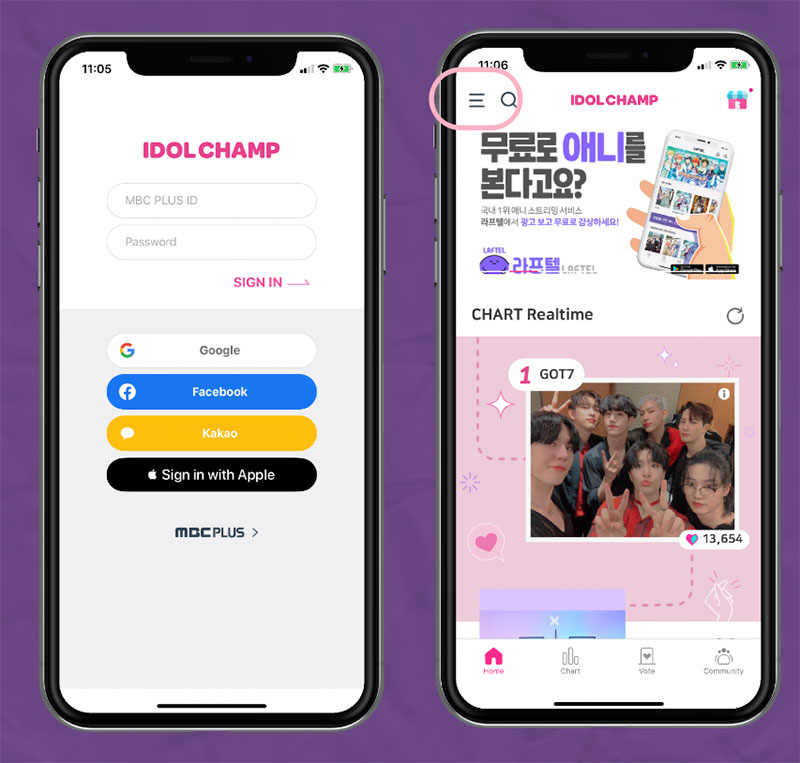 COLLECTING VOTES
You can earn free Ruby's and Star's by watching ads and completing missions, quizzes*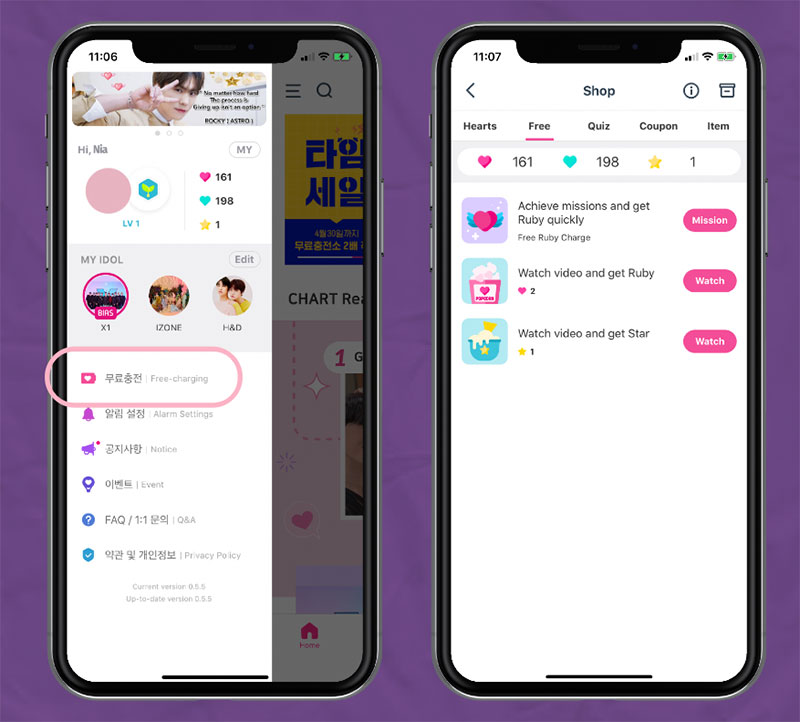 COLLECTING VOTES
You can also simply purchase them through the "Shop" or answer Quizzes.
*Quiz answers are available at @onlyquizanswer on Twitter.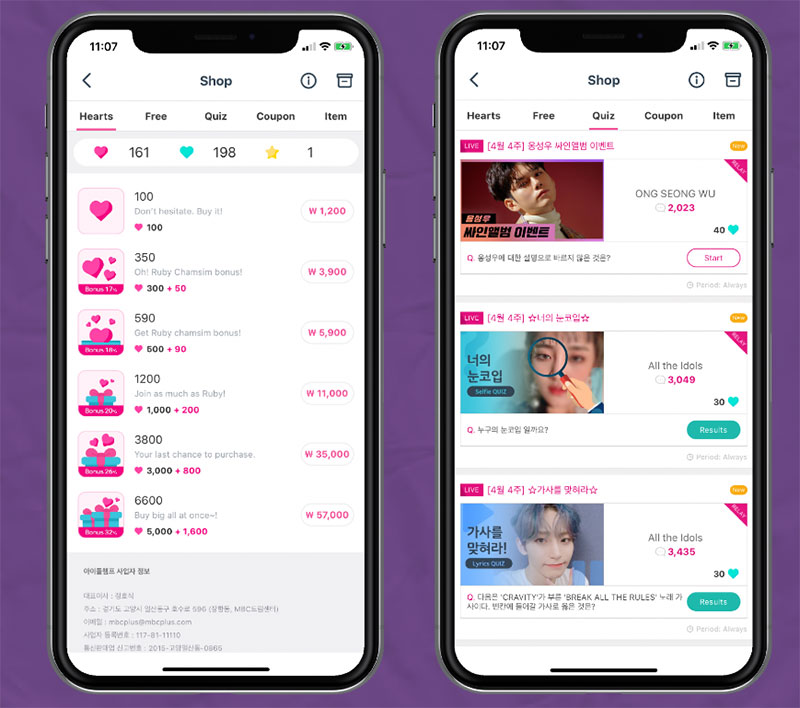 VOTING
After proceeding to the "Vote" tab as shown, scroll down to find "Pick the Champion Song of this week".
Voting for each week continues through Thursday to Saturday.